Curated by Yuko Hasegawa
Sharjah, United Arab Emirates
13 March ~ 13 May 2013
Exhibited Works:
– Lanyu – Three Stories, 2012, 3 Videos
– Ah!, 2011, Video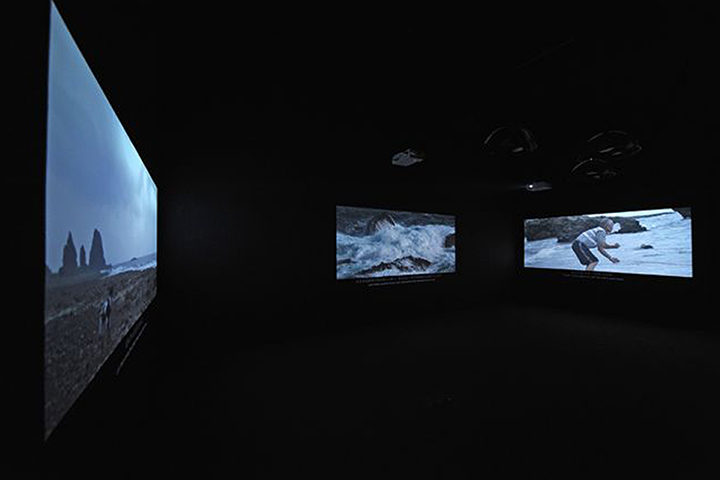 Press Release:
In Re:emerge, Towards a New Cultural Cartography, curator Yuko Hasegawa proposes a Biennial that reassess the Westerncentrism of knowledge in modern times and reconsiders the relationship between the Arab world, Asia, the Far East, through North Africa and Latin America.
Hasegawa was inspired by the courtyard in Islamic architecture, in particular the historical courtyards of Sharjah, where elements of both public and private life intertwine, and where the objective political world and the introspective subjective space intersect and cross over.
The courtyard is also seen as a plane of experience and experimentation—an arena for learning and critical thinking of a discursive and embodied kind. It marks a generative space for the production of new awareness and knowledge. Within the network of intensifying international and globalizing links, the courtyard as an experiential and experimental space comes to mirror something of Sharjah as a vital zone of creativity, transmission, and transformation.
For Sharjah Biennial 11, Hasegawa has selected more than 100 artists, architects, filmmakers, musicians and performers whose artworks and practices resonate with strands of the curatorial theme: the complexity and diversity of cultures and societies; spatial and political relations; notions of new forms of contact, dialogue, and exchange; and production through art and architectural practices of new ways of knowing, thinking, and feeling. With more than 35 new commissions, SB11 will unfold in sites across the city and will mark the inauguration of SAF's five new art spaces.