Charwei Tsai
In Memory of Poet Yu Kwang-Chung (1928-2017) – Bell Fruit, Mango, Pomegranate, Puli Sugarcane
2018
Watercolor & ink on rice paper
About 180x180cm each drawing
Drawing series created in memory of late poet Yu Kwang-Chung (余光中 1928~2017) who was born in Nanjing and has been fleeing wars since his childhood. He finally settled in Taiwan in 1950 and made his last home in Kaohsiung since 1985. The drawings are inspired by his poetry anthology Pomegranate [安石榴], which celebrates the fruits of Taiwan with a beginner's mind. It is as if he has tasted them for the very first time.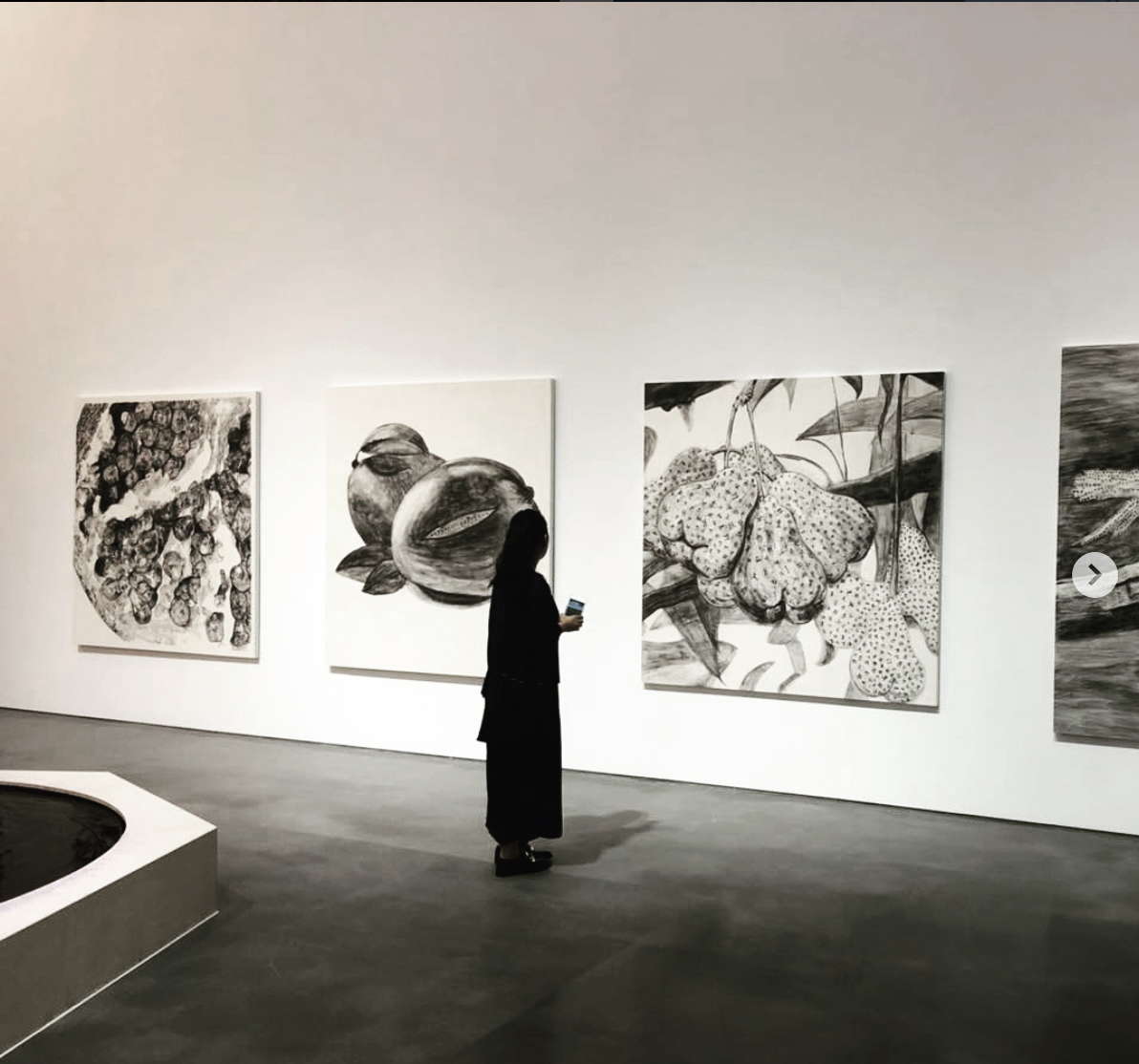 Special thanks to Tsering Tashi Gyalthang
Photograph courtesy of the artist, Kaohsiung Museum of Fine Arts, Taiwan, and Chen Ching-yang.
Exhibition history:
"Still Waters Run Deep"