Touching the Earth I & II 觸碰⼤大地
2022
Hand-woven ikat textile made with hand-spun cotton yarn and plant-based dye from Sumba, Indonesia
In collaboration with Alia Swastika & Nency Dwi Ratna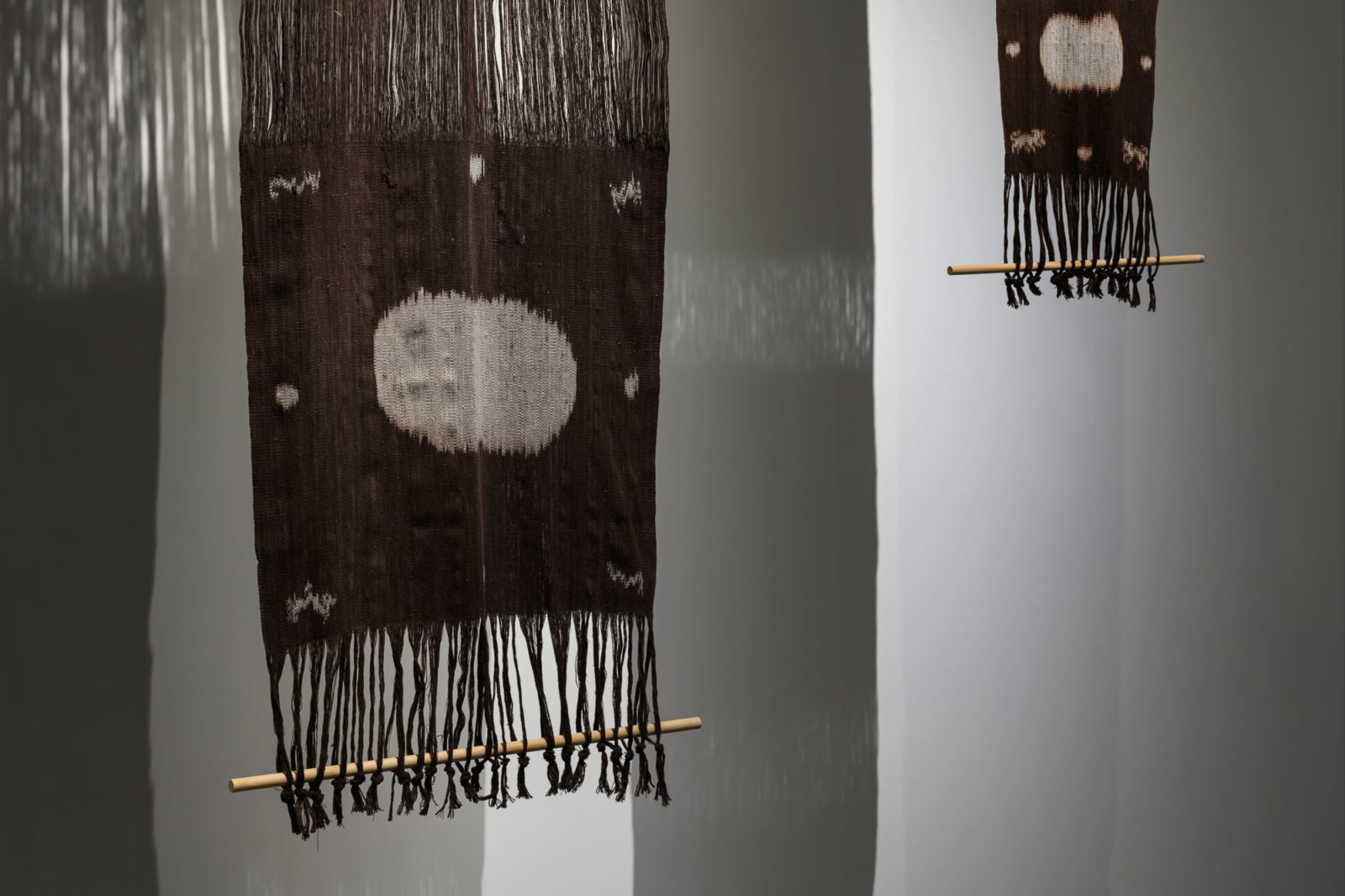 The remote island of Sumba in Indonesia is known for its warp ikat, a traditional tie dyeing and weaving technique.
An Indonesian curator Alia Swastika introduced me to a young weaver named Nency. Her traditional methods use hand-spun yarn, locally-sourced cotton and plant- based dye. Together we conceived a textile piece like a mandala surrounded with animals that the weavers of her studio have recently touched including goats, worms, chickens, dogs, cats, and mosquitos. This is part of a series of projects to honor women communities and their skills, knowledge and labor in working with natural materials.