Charwei Tsai
In collaboration with Stephen O'Malley
Numbers, 2021 數字
Video with sound & color, 16min44sec
Co-commissioned by Sydney Opera House & C-Lab, Taipei
With support from the Ministry of Culture, Taiwan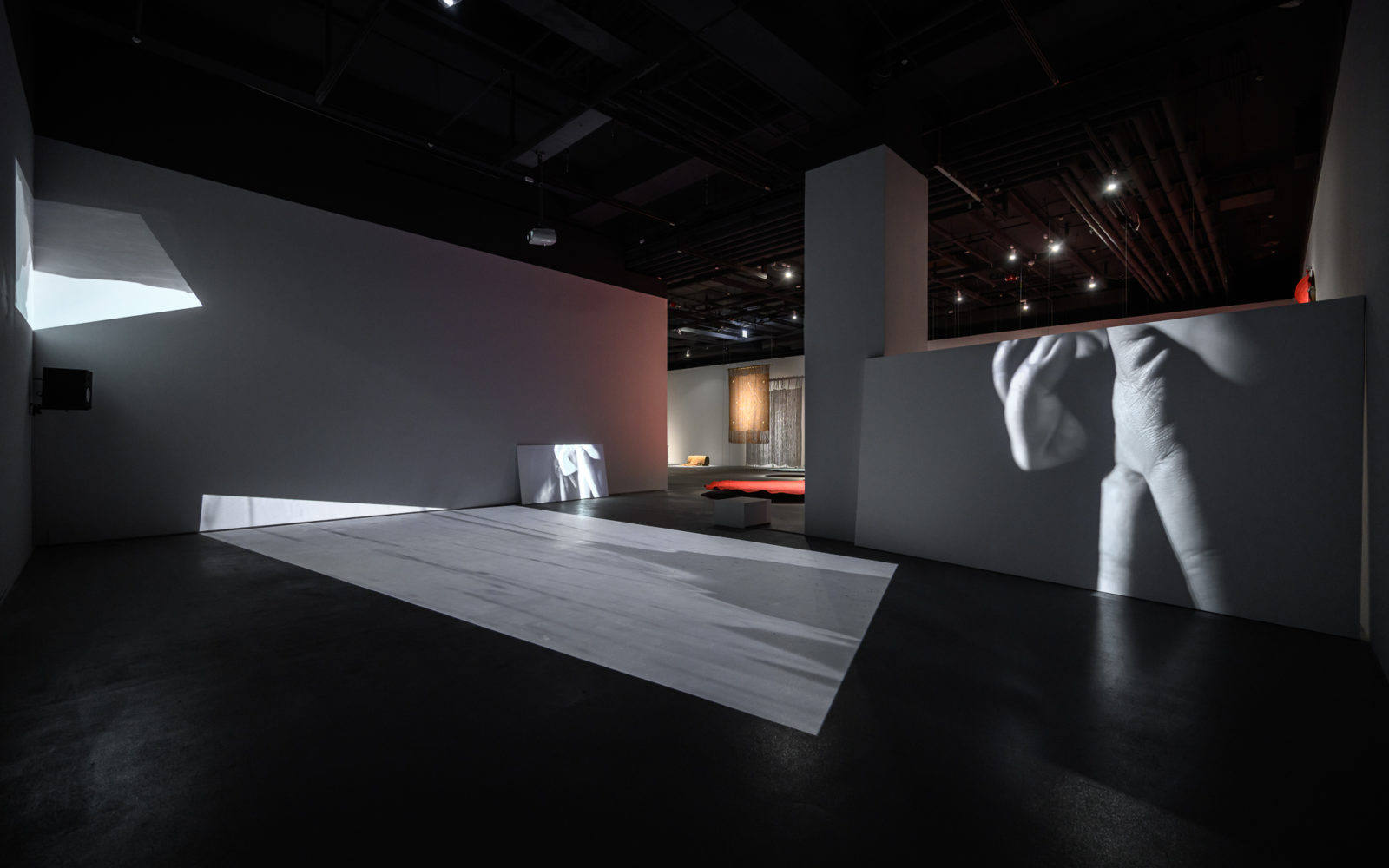 Numbers, 2022 is a multi-channel video and sound installation that marks Tsai's first collaboration with the musician Stephen O'Malley, who is well known for his experimental work with drone metal and his band Sunn O))). It is co-commissioned by Sydney Opera House and C-Lab, Taipei for an online streaming project "Returning". Tsai and O'Malley invited five prominent opera singers to reflect upon numbers that are significant to them, and to perform the act of singing these numbers at a recording studio in Sydney. These figures measure the global population, the days of family separation, the ages of those who have been lost, the pandemic's rising death toll.
From O'Malley's studio at La Becque in Switzerland, he then composed an electroacoustic piece responding and incorporating selections of recordings, with additional synthesis arrangements performed by the musician Kali Malone. In Taiwan, Tsai collected video recordings as a response to the composition, mixing in imagery of the natural elements of water, air, earth, and fire. The hands of an indigenous hospital worker appear throughout the video, counting the numbers as they are sung. This work reflects on the numeric system's dominant role in our human connection to the natural environment.
"Following on from these reflexions, Numbers, the recent video of the Taiwanese artist
Charwei Tsai, produced in collaboration with the musician Stephen O'Malley, perpetuates
the artist's previous work while appearing more radical in its choices – a reaction to the
current state of society and the specific context of the genesis of the work as well as to the
possibility of further developing familiar concepts and works using new forms." As reflected by Kevin Muhlen, Director of Casino Luxembourg – Forum d'art contemporain on this work.
Credits:
Electroacoustic composition by Stephen O'Malley
Synthesis arrangements and performance by Kali Malone
Voices by Katherine Allen, Michael Burden, Stella Hannock,
Dominic Lui, and Henry Wright

Voices recorded at Dodgy Sound Studio by Bob Scott
Composed, edited and mixed at La Becque, Switzerland
Mastered by Stephan Mathieu at Scwebung
Published by Ideologic Organ (SACEM)

Cinematography by Motel Picture Company, Australia
Kohroldorj Choijoovanchig, Mongolia
Lane 216, East Production, Taiwan

Video edited by Hou Ssu-Chi, Lane 216, East Production, Lin Wei-Lung, Pan Yen-An, Cheng Tzu-Yin

Special thanks to Micheal Do, Dar-Kuen Wu, Shiao-Jen Chang,
Kevin Muhlen, Amy Cheng and Jeph Lo