Ndewa & Hamanangu Series, 2021
In collaboration with Alia Swastika and Nency Dwi Ratna
Ikat textile woven with hand-spun cotton yarn, hand made,
sourced plant-based dye from indigo, morinda, and turmeric from Sumba
124x265cm each piece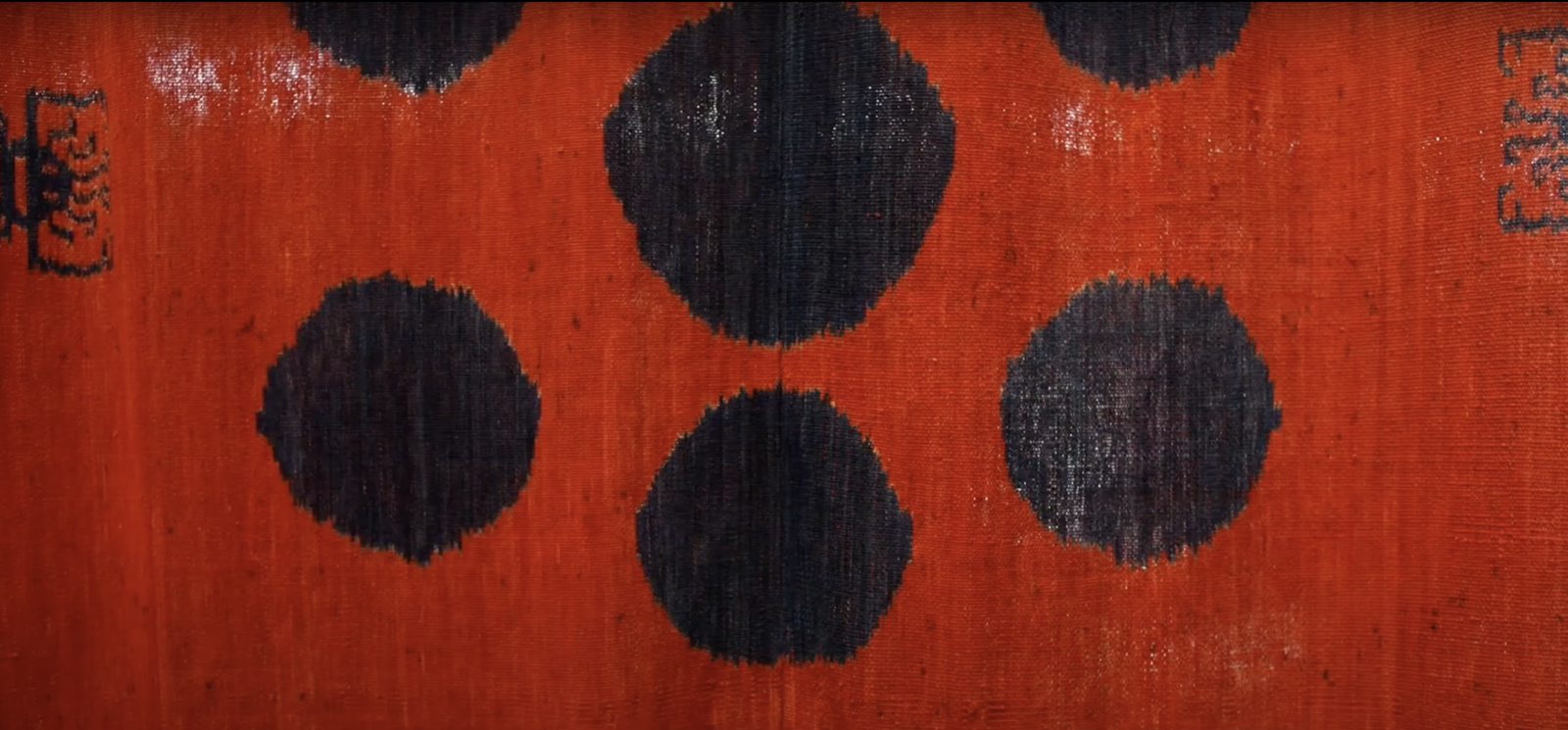 Ndewa & Hamanangu, is a series of ikat textiles made in collaboration with a young weaver Nency Dwi Ratna from the island of Sumba in Indonesia through the support of curator Alia Swastika. For this ten-month project, the weaver closely followed traditional methods passed down through her mother. As a tribute to the tradition, hand-spun yarn from locally sourced cotton and plant based-dye from hand-picked native plants such as indigo, turmeric, and morinda took the form of a local totem 'lobster' that symbolizes re-generation.
Every step of the preparation follows the natural rhythms of the land. What seems to be mundane labor manifests into sacred geometries representing the interdependence of micro and macro cosmologies. This is part of a series of project where Tsai works with craftswomen in rural regions to preserve their knowledge and skills of working with plant-based and locally sourced materials that are otherwise quickly dying out.