In collaboration with Khorolsuren Dagvajantsan & Tsaschikher Tsagaankhuu
A pair of hand-crafted and embroidered felt from Mongolia
180cm in diameter each
Commissioned by Live Forever Foundation, Taichung, Taiwan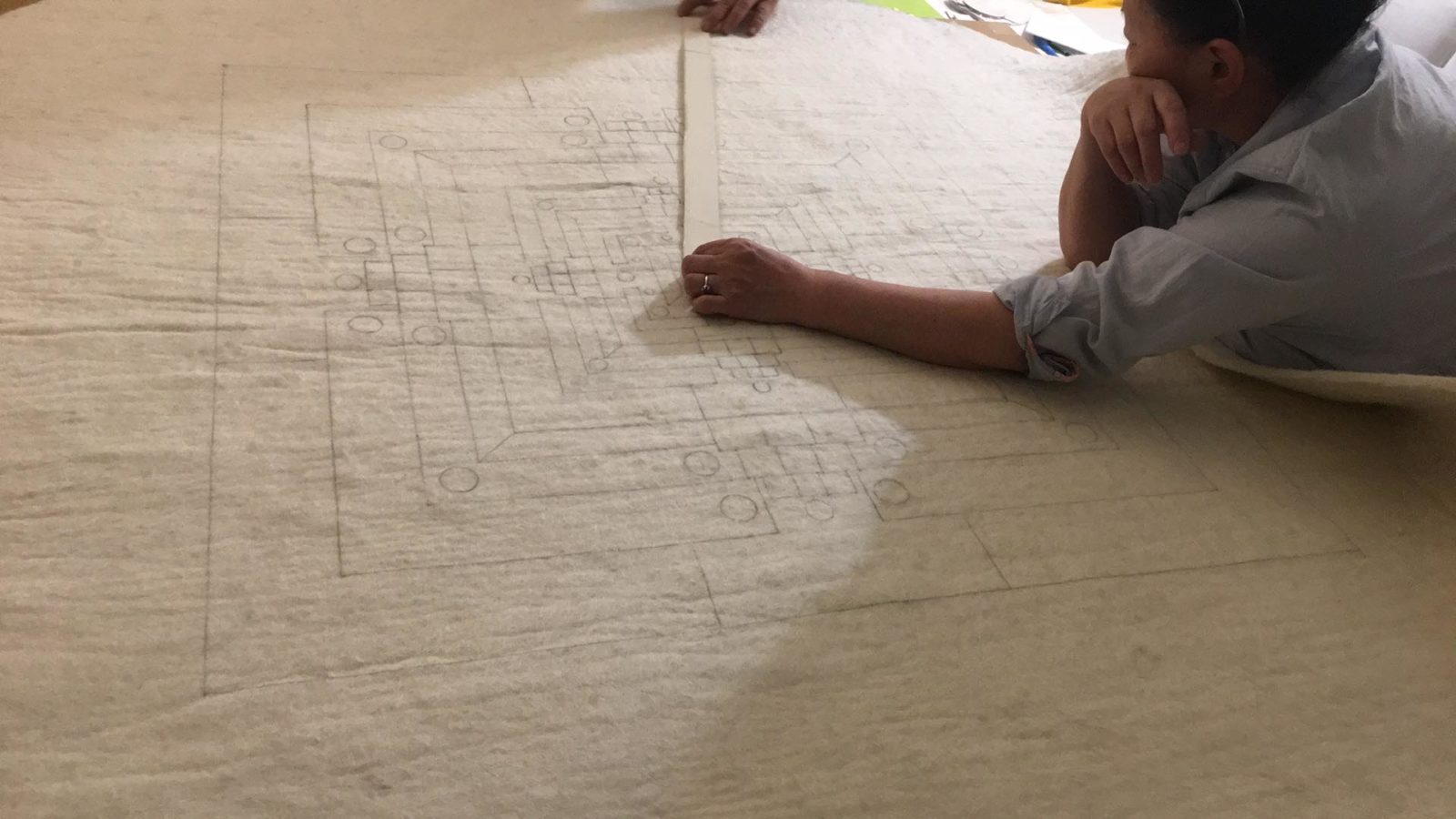 "We Mongolians have been nomads with a long-standing nomadic culture throughout history. But today, with the rapid development of science and technology, people are shifting to a sedentary lifestyle. We started these sewn rugs five years ago because we noticed the process of our traditions being forgotten day by day.
I first learned the main technique for making traditional felt rugs through sewing and stitching them together from my mother. My mother was a Mongolian shoemaker for twenty years. Since I was a child, she introduced me to traditional lifestyles, nomadic handcrafts and taught me how to do things with quality.
We make felt from Mongolian sheep's wool, which is the main raw material for rugs. Wool is first soaked in water and made through traditional techniques. Many elements of Mongolian ornaments, rams, mythology and symbolism are depicted on the felt rugs.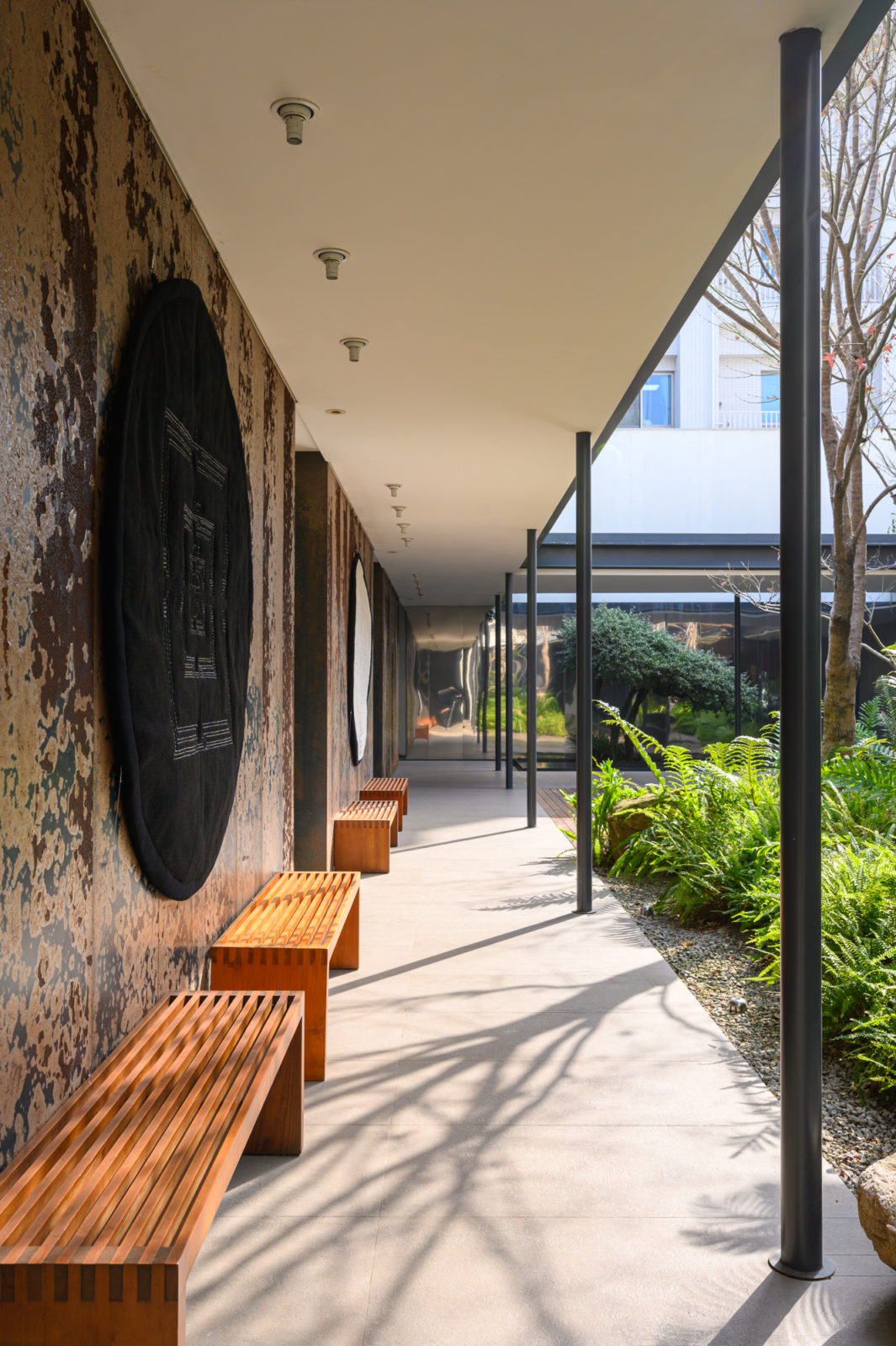 In the process of sewing, I hope to be absorbed by the seeds of my mind, intellect and soul. The whole process of creation is full of ease and I always feel the warm positive energy.
For the first time in this work, the "Kalachakra Mandala" or "Wheel of Time" was depicted. Because I had heard and seen Kalachakra as a Buddhist philosophy as a symbol of the new circular age or era, I meditated on "time" during the creation, and felt the vortex of life, including the circular shape of the "sun." That's why I want to compare it to the great Mongolian long song "Uyahan zambuutiviin naran" ("Under the Sun of Placid World").
For the nomads, I once again realized that the concept of time, past – present – future, is inevitably interrelated to the astronomy, the sun and the moon, and the rhythms of the earth and the sky."
Khorolsuren Dagvajantsan