Coming Together, 2022
Hand-woven and hand-embroidered textile made with hand-spun nettle yarn and shoulang yam dye
200x300cm
In collaboration with Bulaubulau community, Yilan, Taiwan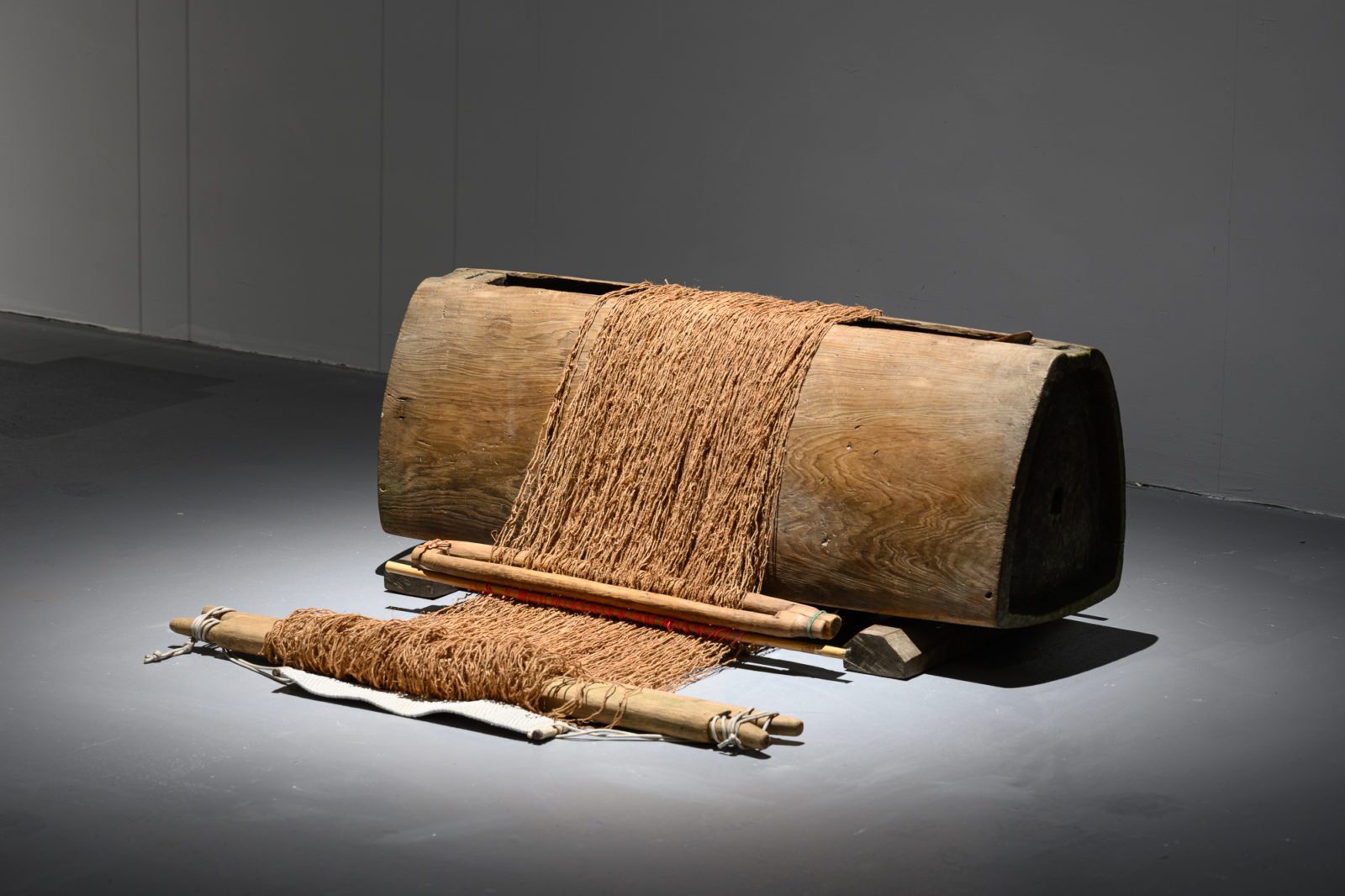 Since the beginning of the 20th century, the Japanese colonizers imposed the "five year aboriginal policy" (五年理蕃計劃), which banned tattooing on the face and restricted traditional weaving. Therefore, the knowledge of hand-crafting the yarn and dye from local plants passed down from generation to generation has been lost. Almost two decades ago, the Bulaubulau family revived this knowledge starting with the grandmother recollecting the weaving techniques and passing it down to her daughters and grand-daughters. In the recent years M'l's (pronounced as Merlers) who is one of her grand-daughters, took the process further and relearned how to make plant based dye locally from plants such guava leaves, turmeric, twigs and berries. During Tsai's stays with the family, she learned some basic techniques of weaving and together they conceived ideas of creating new textile pieces that honors the female labour and social impact on the community of reviving the craft.