Lovely Daze is a collection of artists' writings and artworks published twice a year in limited editions. The second issue, "Take A Stroll," inspired by presocratic philosophers, takes a fleet away from daily routines through earth, water, and air.
Publisher/Editor/Designer ~ Charwei Tsai
Editors ~ Kelly Carmena, Lesley Ma, and Sabrina Shaffer
Copyright ~ Lovely Daze, Spring 2006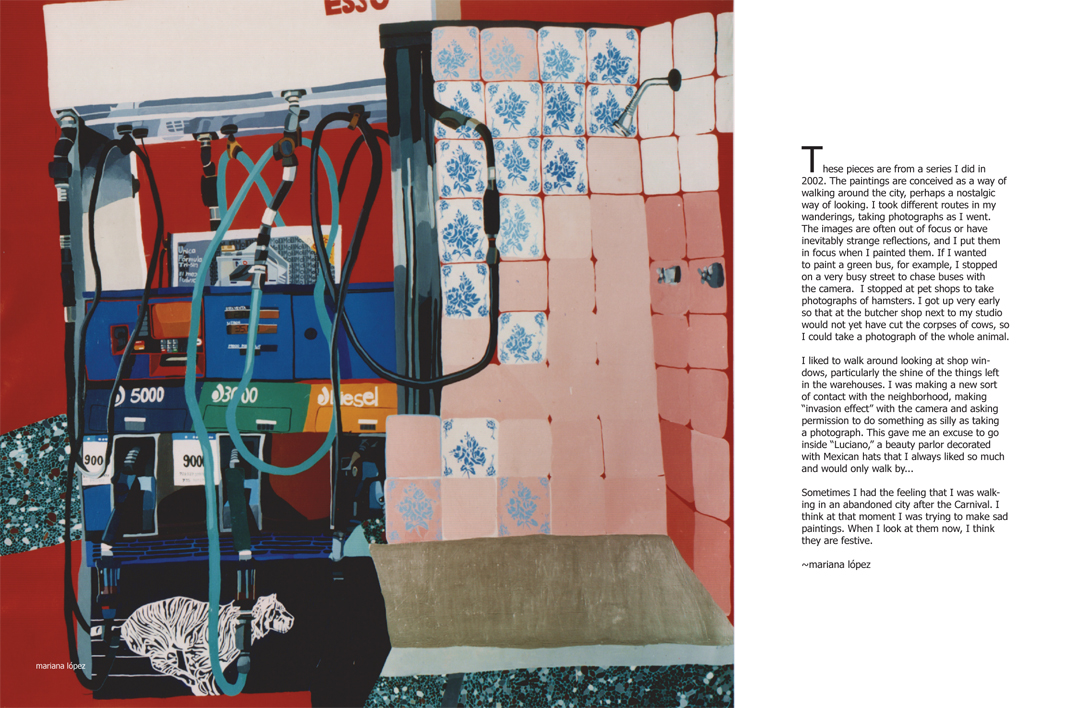 CONTRIBUTORS
AZRA AKšAMIJA is an artist and architect based in Cambridge, USA. Since the fall of 2004, she has been affiliated with MIT as a Ph.D. student in the Department for History Theory and Criticism of Art and Architecture (AKPIA). She graduated from the Technical University Graz, Austria in 2001, and received her M.Arch from Princeton University, USA in 2004. Her work has been widely published and exhibited in venues such as the Generali Foundation Vienna (2002), Biennial de Valencia (2003), Graz Biennial of Media and Architecture (2003), Gallery for Contemporary Art Leipzig (2003), and Liverpool Biennial (2004).
http://web.mit.edu/azra/www/Research.htm
JESSE ALEXANDER is co-founder of CrumleyAlexander creative agency and the sole proprietor of JeromeJerome silk scarves. His works have been exhibited at Bergdorf Goodman, Printed Matter, Gavin Brown, the nac in Portland, Youngblood Gallery in Atlanta, Saltworks in Atlanta, and a nondescript venue in Los Angeles.
DIMITRIOS ANTONITSIS was born in 1966, in Athens, Greece. He had solo exhibitions in New York, Athens, Italy, and Germany. He is a keen observer of the most insane pockets of society and himself. According to his personal trainer 'he is the ultimate modern man, tormented by the painful awareness that his pleasures are finite, but his needs infinite.' Every summer he curates an international art show at the old school on the island of Hydra, his favorite place on Earth.
AARON BENNETT is an art teacher in Cambridge, MA. He recommends Finn Comforts as the best overall walking shoes. They're totally worth the money.
THE BREAD&PUPPET THEATER was founded in 1963 on New York City's Lower East Side by Silesian-born sculptor and choreographer Peter Schumann. After a four-year residency at Goddard College, the Theater moved to their permanent home on a farm in Glover in the Northeast Kingdom of Vermont in 1974. Until 1998, an annual performance known as Our Domestic Resurrection Circus was held at the farm in late August, drawing crowds of up to 40,000. Now the Theater produces a lively ongoing summer season from June through the end of August with the help of an internship company. During the rest of the year, The Bread&Puppet Theater tours its indoor shows and massive outdoor spectacles in the U.S., Europe, and Latin America. Their pageants have a broad theme-oriented appeal to large non-elite audiences. They address social, political, and environmental issues, or simply the common urgencies of our lives.
www.breadandpuppet.org
KELLY CARMENA made another rock cake today.
ALEX DODGE is a New York-based artist working in Greenpoint, Brooklyn. He recently had his first solo exhibition at Klaus von Nichtssagend Gallery in Williamsburg. His work concerns the fragility and transitory nature of personal experience, working in a wide range of materials and processes. His works are in numerous private collections in the US and Europe. He co-curated the exhibition "Greater Brooklyn" with Glen Baldridge at CRG Gallery in New York, a show devoted to unrepresented artists living and working in Brooklyn.
www.alexdodge.com
JUAN CARLOS DONADO is a Colombian writer.
SARAH DUNBAR is a student at MIT's School of Architecture. Before coming to MIT, she collaborated with Logan Billingham on an art and music project, Cat Pants – channeling the feline mind for all to appreciate.
MAX GLEASON graduated from Rhode Island School of Design in 2002 with a BFA in sculpture. For the past three years, he has worked in New York City in the film and television industry, both in art departments and post-production capacities. He continues to work as a painter and video artist at his studio in Williamsburg. His paintings, sculptures, and video works have been exhibited in New York, Providence, Boston, and Atlanta.
www.maxgleason.com
BUTT JOHNSON does not exist. If he did, however, he might spend his days playing Nintendo on his computer and his nights listening to books on tape. He would also probably live and work in Brooklyn, New York.
www.buttjohnson.com
AUDE JOMINI is a Swiss artist who relocated to the US in 1993. She lived in Boca Raton, Florida, before attending the Rhode Island School of Design. Aude has participated in group exhibitions in West Palm Beach, Boca Raton, Providence, Brooklyn, and New York. She currently lives and works in Brooklyn. Her work utilizes the American built environment as a starting point; to create alternate constructions within the pictorial plane; or to denounce and emphasize certain social issues arising in the spaces and landscapes inhabited.
PALI KASHI is an artist living, working, and showing in New York. She has always had a deep yearning sensation to become a gypsy.
IAN KAZANOWSKI is an Architect. Born in 1979 in the United States, currently a resident of Brooklyn, NY. His drawings are his tools to create large-scale constructed works. His work focuses on the conceptual gradation of visual interests and occupational needs.
CATALINA LEóN was born in Buenos Aires in April, 1981. She started painting in 1998, but just for a short time. She really started in 2001 and spent some time in the Prilidiano Pueyrredon Fine Arts School, IUNA in 2002 where a very close friend of hers, Mariana López, became her teacher. In 2003, she was selected to participate in the Workshop Programa de Talleres para las Artes Visuales CCRRojas – UBA / Kuitca, a grant for young visual artists, and studied with Guillermo Kuitca for two years. She currently lives and works in Buenos Aires.
MARIANA LóPEZ is an Argentinean painter who lives and works in Buenos Aires. She attended the Skowhegan School of Painting and Sculpture in 2005 and had solo shows in Argentina and recently in New York.
LESLEY MA looks forward to the LD2 launch, her next brunch, and working on her own zine this summer. She misses chitchatting with Charwei at the studio.
ZOë MENDELSON creates drawn and painted dreamscapes occurring on walls, inside antique furniture, and museum-style cabinets. With conflicting roots in children's illustration, botanical and erotic drawing, her dislocated narratives play off intimations of desire with sensations of disgust and discomfort. She has exhibited widely in Europe, with recent solo shows at Galerie Schleicher + Lange, Paris (2004, 2006), Rokeby, London (2005); Millais Gallery, Southampton (2005); Mogadishni, Copenhagen (2006) and Galerie Kapinos, Berlin (2006). Zoë teaches at Central St. Martins College of Art and Design and lives in London.
www.zoemendelson.co.uk
PAPER RAD is based in Easthampton, MA, and Pittsburgh, PA. They make music, cartoons, installations, and comics, and often take their show on the road. They recently finished a book called BJ and Da Dogz, and they have a website with many cool files called "www.paperrad.org."
CRISTINA RODRIGUEZ is a Colombian designer/artist living in New York. She received her BFA in industrial design from the Rhode Island School of Design and is currently extending her studies in fashion design at the Parsons School of Design. As long as she can remember, she has obsessively kept journals and sketchbooks to record everything from people to places to ideas.
SABRINA SHAFFER continues to contribute (and greatly enjoys the conversation resulting from) her adverse evaluations of Charwei.
www.otabo.com
CHARWEI TSAI's apartment in the East Village is still very messy even though she has a lot of time on her hands now. But the artist has a good life and looks forward to her next exhibitions on the island of Hydra in Greece where Leonard Cohen hangs out and at Singapore's first Biennale. Her fortuneteller says that 2006 is an even luckier year than 2005. It is a little hard to believe, but it seems to be true indeed.
www.charwei.com
SU-MEI TSE is an artist based in Luxembourg and Paris. She uses different media (videos, photographs, installations, objects…) the function of the core idea she wants to express. Sound, rhythm, and music are also important components in her work, which is characterized by a placing in suspension, moments of silence, and an invitation to a degree of introspection. Su-Mei's work has been exhibited at the 50th Venice Biennial, at the Sao Paolo Biennial, at the Renaissance Society in Chicago, Casino, Forum d'Art Contemporain in Luxembourg, and BMoCA in Kinmen, Taiwan.
JORDAN WOLFSON was born in New York City on October 9th, 1980. He currently lives and works in both NYC and Berlin Germany. Recent exhibitions include the 2006 Whitney Biennial, Kunsthalle Zurich, Yvon Lambert Paris, and Uncertain States of America at the Astrup Fernely Museum of Modern Art.
www.jordanwolfson.org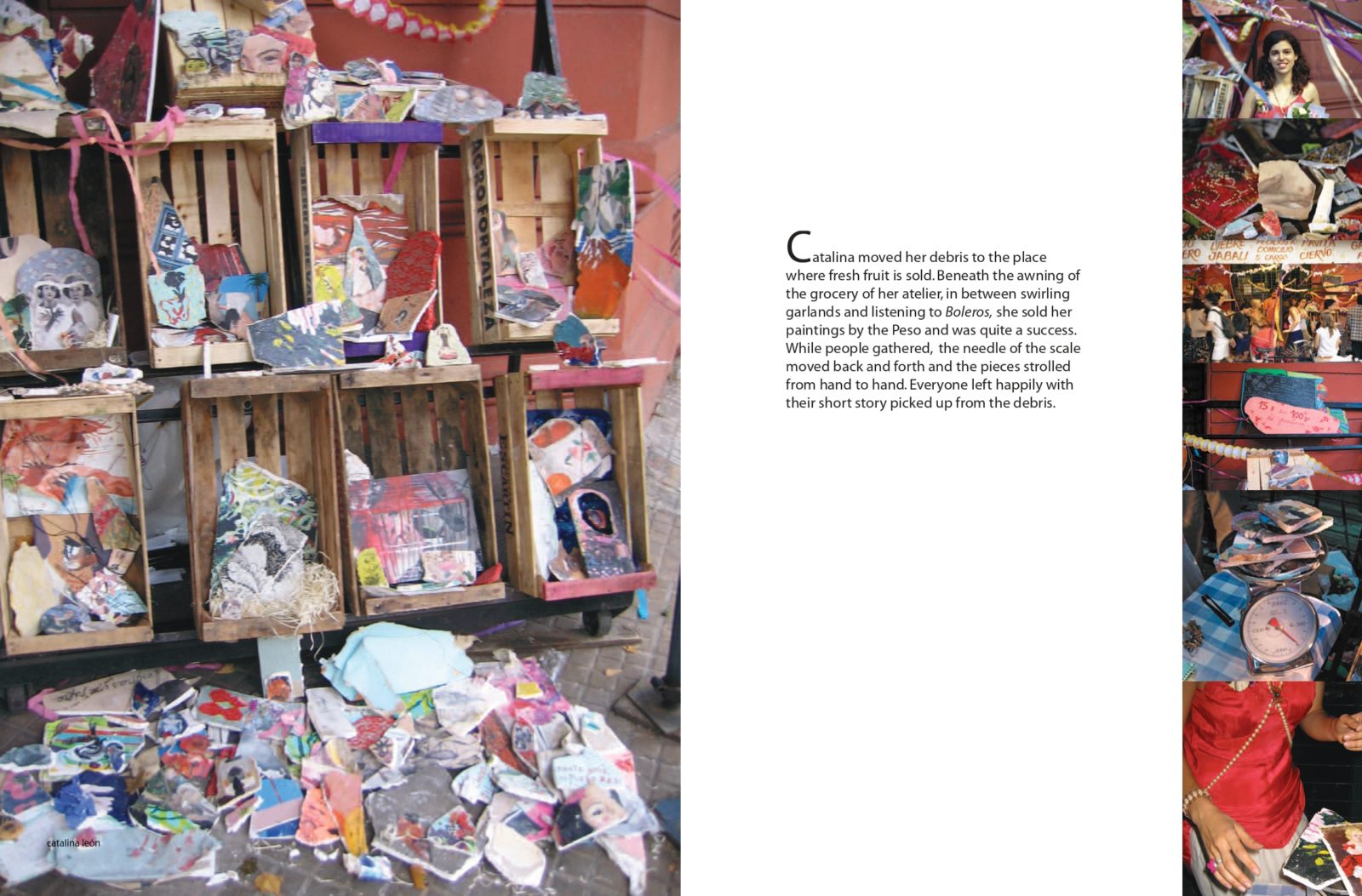 ANDREW JEFFREY WRIGHT is a current and founding member of Philadelphia's Space 1026 art space. He has a BFA in animation.
DIEGO YTURBE is an artist based in Mexico. After a long stroll around the world, he left his rigid and structured civil engineering background to explore the lawless world of art. His last work was about the hospitality that he received throughout his journey and it was exhibited at Mas Arte Contemporaneo, México City. Diego and the visual artist, Guillermo Roel, are co-founders of an experimental art center in Oaxaca, México, called "estudio 11011." Diego is currently working on the construction of a winery at Valle de Guadalupe in Baja, California. He is not pouring concrete anymore but is sculpting a thousand square meters of experimental land walls.