A Solo Exhibition by Charwei Tsai
gallery.sora.
Tokyo, Japan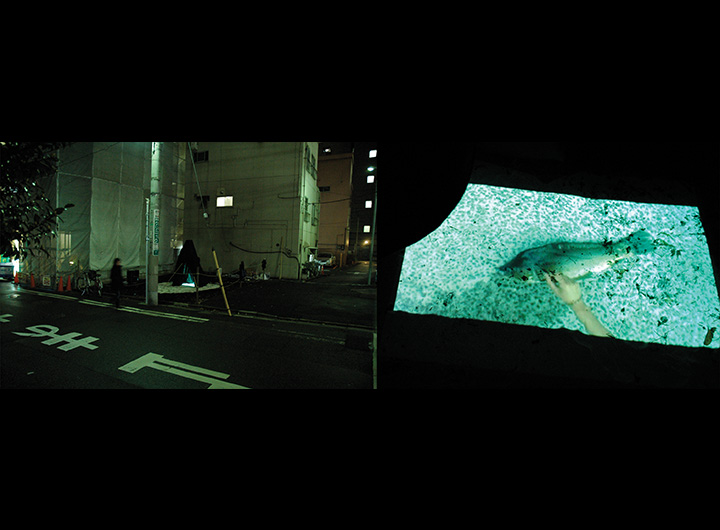 Press Release:
Charwei Tsai was born in Taiwan (1980) and presently lives and works in Paris and New York. Tsai earned a BFA from the Rhode Island School of Design (2002) and is presently engaged in post–graduate studies at the L' École Supérieure des Beaux-Arts in Paris. Tsai's work has been featured in group and solo exhibitions internationally including Centre Pompidou, Paris (2008), ZKM Center of Art and Media, Karlsruhe, Shanghai Museum of Contemporary Art (both 2007), Singapore Biennale (2006) and Foundation Cartier, Paris (2005). In 2009, Tsai will participate in the 6th Asia-Pacific Triennial at Queensland Art Gallery, Brisbane. In addition to her art practice, Tsai publishes, designs and edits Lovely Daze, a contemporary art periodical released biannually.
Tsai utilizes a variety of media in a politically engaged, performative practice. At once highly personal yet general in concern, Tsai grounds herself and art practice in a sense of (national / Taiwanese) identity and the consequent implications. Geographical, social and spiritual concerns inform a body of work directed towards activating participation outside the confines of complacent contemplation.
Tsai's exhibition with gallery.sora. will exist in-process. Rather than completing a body of work for presentation within a gallery space for a set period of time, Tsai will take advantage of the unique opportunity, which the space-less gallery provides and will realize approximations, sketches, first-steps towards the completion of a variety of projects -7 to be precise – during the course of a single week. The projects, each of which will be burned at the close of each day, will subsequently be presented under the auspices of gallery.sora. in further realizations at the NADA Art Fair (Miami Beach, USA, December, 2008).
As part of the 7 projects at gallery.sora., a public outdoors screening of a documentary will take place on Friday, November 14, 2008, 18:00-20:00.
A selection of projects to be presented in Tokyo/Miami includes:
Hermit Crabs:
Tsai will place a number of hermit crabs on the vacant gallery site. The shells will have written on them intermingling thoughts of the artist; thus the crabs will proceed from one thought to another, the thoughts determined both by the artist's concerns and the movements of the crabs.
Fish Project:
Tsai will project a film work presenting a text-based performance in which a fish-out-of-water serves as a ground on which official text relating to the relationship between Taiwan and China is written.
gallery.sora.is currently undergoing reconstruction with a new building due to open in 2010. The design, conceived by Japanese architect Akihisa Hirata, proposes a new and dynamic building complex.
http://www.hao.nu/project/tak/gallerys4.html
In the coming months, every weekend (Friday or Saturday or both days), the empty lot on which the gallery will be constructed will be used for various projects and events involving photography, film or sound.
The gallery is planning to create a book and an accompanying DVD documenting this series of projects and events that take place during this transitional period. We hope that these materials will allow viewers to reflect further on the ephemeral events and serve as visual reference material in the future. This project is genuinely perceived as a "warming up" for the new gallery.sora. We are asking participating artists, without any inhibitions, to use the vacant space/lot to play creatively and see to utilize the opportunity to experiment.
The opening of the new gallery.sora is planned for the spring of 2010 and the book preparations, by designer Kazunari Hattori, are presently under way. gallery.sora. is scheduled to participate in the New Art Dealers Alliance (NADA) art fair in Miami in December 2008.
http://www.newartdealers.org/miami/2008/
In addition to "7 Ideas in 7 Days", the gallery is pleased to announce a special exhibition of Lovely Daze published by Tsai at NOW IDeA by UTRECHT.
Lovely Daze Exhibition: November 18 – 23, 2008, 12:00-20:00
Special Edition Book Launch Party: Tuesday, November 18, 2008, 19:00-21:00
Location: NOW IDeA by UTRECHT
Address: 201 5-3-8 Minami-aoyama, Minato-ku, Tokyo
Tel: 03 5468 9657
URL: http://utrecht.jp/aoyama/